Colorful tees are always a good idea,
Think of it like a breeze of fresh air that enters your life through your daily outfit.
Most of the times people choose to wear the primary colors of t-shirts, white, black and stripes for the chance of making a say.
And I'm thinking ... why? Why you compromise for dull colors when having so many other beautiful bright colors in our planet?

Colors can transform a cool outfit into a really great one, one who is sophisticated and bringing out the light that shines inside of you. Colors also has a significant influence on our mood and tune and saying a lot about us.
Don't get me wrong, I do wear black and white, and I love it ... but colors.... they have an enjoyable way to make a difference, to make a say... 
that's why I decided to start a revolution, a colored one, a revolution we all can wear & love.
The be edition t-shirts It's not only the colors, it's the statement on your back, it's the way you can wear it with everything; Jeans, skirts, under a dress, over one, you can even wear it front & back, you can really do a lot with this t-shirt and still feel special. And it's only a t-shirt, a lifetime one .... so what are you waiting for, it's about time for you to start your own revolution!
Top; THE MAMU / Skirt; Littel street /Boots; Zara / Sunglasses; Gucci / Bag; Gucci
SCREAM FOR REVOLUTION!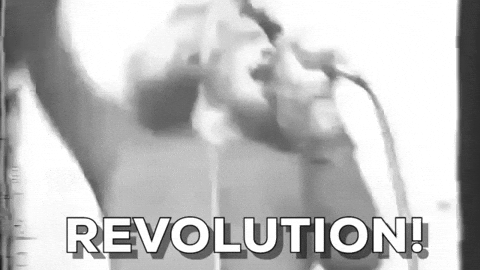 LOVE MAMU
Please reload