Step by step until...
I've got a crash, oh how I like to be in Crash because when I'm in Crash, it means I've adopted some new color element.
And I love these moments; I need them just like I need Gucci's Pouch and Balenciaga Sneakers.
Those elements enters into my style and give life to my clothing solutions as something in me is off.
Many times it happens to me that I am standing in front of my wardrobe and a million question marks pop up like a Gif at an Instagram Story. Oh, it's terrible to stand in front of your closet without knowing what you want to wear.
In these cases, my lifeline is the colors.
It's not a secret that Rainbow is my best friend, and that's why he knows when to pop up and do the job when I need him.
Color after color I move up and down like stairways until I reach the desired color. Usually, it's one that can tickle my heart well.
This time it was the blue color, from which it all started, and then it moved to the perfect Color Blocking with the yellow color אhat stood out from my perfect new pouch, and from there it all rolled into my most beloved trousers in the world- The flare pants which I wish for every one of you.
Fashion week alerts are in the colors and especially La Royal Blue that has seen active on the runway field.
If you think I progressed from blogging to trending predictions, I'll say probably not, but i'm on the way to get there. Xx
Trouses; Zara / Sweatshirt; Nike / Pouch; Urban Outfiters / Boots; Acne Studios
LA BLU IS LIFE ITSELF!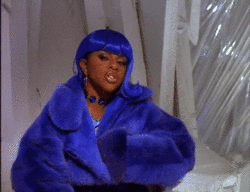 LOVE MAMU
Please reload