I thought about layers... 
8 am I open my eyes and look at the phone screen for a quick update on the day before after another good day of fashion week. I make coffee and up memories of Massimo Georgetti's fantastic show; Daniel was still in bed let there be no doubt about it. And meanwhile, I feel cozy, warm and fun. What I most wanted to do at that moment was to open the porch door and enjoy the sun's rays on my face, a graceful addition to my intense experience in Italy. And at that moment the bubble burst. Ofir, calm down you're at Milan in January, so do not expect to be disappointed. Cold is too cute, and the ugly truth-it's more like a ghostly chill. 
When I was in Milan, I had no other option than to wear layers.
So I got to thinking about it, about how can you wear layers with style and not look like a teddy bear just emerging from the North Pole?
I can swear to you that when I packed the suitcase for frozen Europe, I did not plan anything at all, meaning I did not pack complete looks. Three hours of collecting the favorite items up to a small square inside the suitcase.
The crowning glory of my layers task was; Do not exaggerate with the heavy things; Knitwear, duvet and other friends.
All I needed to deal with the cold was this; A thermal undershirt, and a shearling coat that would most defiantly do the job like a solar water heater on hot summer days. My primary concern was to leave the remaining layers as thin as possible so that I would not have to shed more of myself immediately in enclosed places. So I thought about it, and as I was imagining a pink-haired teddy bear sliding on a rainbow and landing straight in my suitcase, I was able to gather two items super hot and super style. One black turtleneck to cover the neck and the other a perfect pink T-shirt of the Israeli brand Led by fear. Can't get hotter than that.
What can I tell you, this look just made me dance !!!
Sometimes I stop but most of the time I'm on the move
Pants; Zara / Turtel neck; Zara / T-shirt; Led by fear / Jacket; Zara / Bag; Gucci / Shoes; Zara / Sunglasses; Vintage collection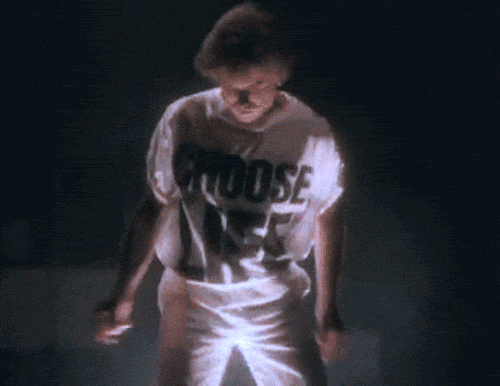 LOVE MAMU
Please reload