END OF 2017
So it's over ... 2017 comes to an end, and it was quick just like an earth quick, fast and sudden. Unfortunately, I'm in no hurry to say goodbye cuz' let me tell you a secret, this year I'm going to turn 30. Surprising as it is its a fact and I need to deal with it, and i will, i truly deeply am, with the most beautiful clothes I will wear this upcoming year, so finger crossed for that and to all of us to pull it off.
Before we going to start with all the blah blah that we all know; like wishes, thanks and all kinds of new year melody, like i said a real big blah blah case, let's concentrate on the purpose were all here for at all.
What to wear on New Year's Eve.
SHE
This time I decided to go for the cool side of this eve. Meaning; sequins and dresses are out Lycra pants and a velvet shirt all in.
 I built this look as a tribute to the Glamor of the 80's. A brightest green glittering tights, with a velvet Overside shirt, to balance what I call the body choking. And finally God! Finally, I have found them, the pants that made me feel 1.90 meters, And the feeling of sexiness flowed in my hands and went straight to my hair, which I decided to go spread wide and wave as if there was no tomorrow at the time of change 17 to 18.
Top; Zara / Trousers; Zara / Sandal; Zara / Earing; Zara
HE
We got to Daniel. At first, he tried a double classic striped blue suit, and it did not work, then it flowed into tailored striped trousers, gray jeans shirt, and a metal Bomber jacket to make it a little bit more, and it did not work at all. We went through the idea of ​​the second look, and I'm...  there was smoke, and it came out of my ears, so I asked; What is the problem? And he said; it does not feel like me. But you know what, he knew very well what will make him feel like himself in the clothes he needs to wear. A rough leather jacket, it is masculine, and thumping every heart of a woman who does not stand indifferent to the look of a mustachioed, tall man, one with a character on his face. What came out in the end was; A black turtleneck, above it a gray denim shirt, striped trousers with a classic leather belt and for the grand final a red biker jacket that added some passion to the whole thing. I certainly could not stay Indifferent.
Denim shirt; Top man / Pants; Bamoss square / Turtelneck; Zara / Shoes; Diesel
AND FOR THE END
Happy New Year Lovers,
Let it be a colorful year like a rainbow
And exciting as the film Forrest Gump
Keep shining like little stars
And do not stop doing what you love.
Love and be loved
Take care of each other 
and be real to yourself
Most importantly 
  BE BOLD, BE FREE, BE WHATEVER.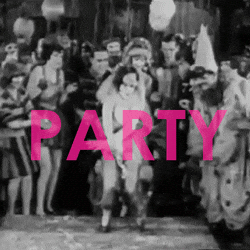 LOVE MAMU
Please reload